Bangkok Food delivery services
June 11, 2012
Bangkok is quite fortunate when it comes to food deliver services. We've been blessed with 4 solid Bangkok delivery service companies (that I know of). For those of you who use the 4 Bangkok food delivery services, I'd like to get everyone's feedback and experiences dealing with the 4 popular sites.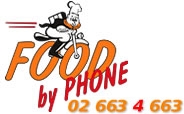 1. Food By Phone
Food By Phone – This was the first delivery service I was introduced to back in 2007, but it was founded in 1998 by Marc Hagelauer and Rungrudee Suwannake. I like a lot of the restaurants they have here, also they have a top 50 items ordered (the top 3 being 1. Hummus from Beirut, 2. Shawarma Chicken Sandwich from Beirut, 3. Tabuleh from Beirut), safe to assume they have a huge customer base of Beirut Lebanese Restaurant lovers! To be totally honest though, the mark-up prices combined with the delivery fee at Food By Phone makes them quite overpriced compared to the other food delivery services I know of.




2. Chefs XP
Chefs XP – Chefs XP is what I normally use when ordering food online in Bangkok. They advertise as usually having no mark-up pricing on their food items, and delivery fee is only 60 baht per restaurant, so usually Chefs XP is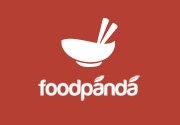 3. Food Panda
Food Panda – Food Panda just opened in March this year 2012. I have no personal experience with Food Panda yet, but I will post my experiences soon as I plan to try them. I like their aim to have a food delivery service in every major city in Thailand eventually. I also like that you can search restaurants in your specific districts in Bangkok. Lets hope they are success!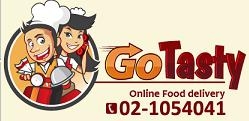 3. Go Tasty
Go Tasty – GoTasty is the smart online food-delivery in Bangkok, Thailand. We offer a convenient, easy and reliable way to order a variety of food from one of our many restaurant alliances, delivered right to your doorstep! Currently, we are open for delivery in Bangna and Phra Khanong, Mon-Sat 10:00-21:00 hrs. See their Facebook page here.

Please post your experiences in the comments area or email them to me here.
Meet Thai Girls at ThaiFriendly.com