February 27, 2014
Mai Peng Disco Bangkok
"Late and inexpensive fun in Bangkok"
Open Daily: 10pm – 6am
Website: MaiPengDisco.com and facebook.com/MaiPengBangkok
Call: +66 82 308 3246
Address: Nana, Sukumvit Soi 4, Just Behind Nana Hotel, Bangkok 10110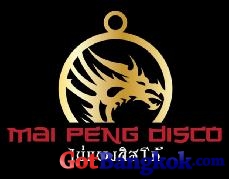 Mai Peng Disco stands for "not expensive" disco ("mai peng" = not expensive) in Thai language. Before this club was called Nana Disco, which now is Mai Peng Disco. This is the spot that most of the Nana Plaza girls and many others like to go for late night high energy partying. Beers and selcted mixed drinks are only 99 baht always, and Mai Peng has NO COVER CHARGE!
The Menu: Mai Peng Disco has all the beers and drinks you could ever ask for, at a reasonable price, only 99 baht per beer and spirits!
What I Drink: I usually get San Mig Lights, they are 99 baht per beer.
TOMORROW FRIDAY FEBRUARY 28!
MEET & GREET – 100S OF NANA PLAZA GIRLS