Hom Pla Pow (Grill fish smell good)
December 19, 2013
Hom Pla Pow (Grill Fish Smell Good)
"Thai food, Esan food and jum sep"
Open everyday 4:30pm til 11:30pm
Website: none
Facebook: https://www.facebook.com/homplapao
Call: 089 893 2735
Address: (Suttisan MRT Station). Thai Language address: ร้านหอมปลาเผา ซอยรัชดา18 แยก 20 มิถุนา แขวงสามเสนนอก เขตห้วยขวาง กทม. 10310, Bangkok, Thailand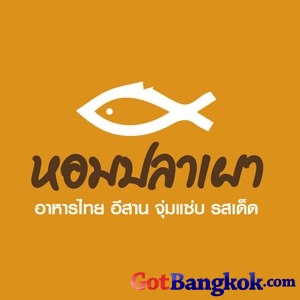 Home Pla Pow is a great restaurant around Ratchada/Suttisan area. It has a really nice ambience and really good foods. Lots of fish dishes like mein pla, and some tasty gai yang (grilled chicken), that was actually featured on some local Thai cooking tv shows. They even have some famous Belgium beer Hoegaarden, it goes well with all the spicy thai food dishes.
Their facebook says: "ร้านอาหารไทย อีสาน จุ่มแซ่บ ปลาเผา รสเด็ด บรรยากาศสบายๆบริการเป็นกันเอง"
The Menu: They have a a huge menu with tons of Thai dishes. Lots of grilled fish, grilled chicken, and lots of Issan foods that you won't find at roadside stalls. If you enjoy Thai food, you'll surely find a LOT of great food to suit your liking at Hom Pla Pow restaurant.
The Bathroom: Very big and clean bathrooms
Extras: If you "like" their facebook page you can get a 5% discount.
If you have been to Hom Pla Pow, please comment on your experience, thank you
Meet Thai Girls at ThaiFriendly.com