Bangkok Comic Con 2014
July 4, 2014
Bangkok Comic Con 2014
Bangkok's first ever Comic Con arrives!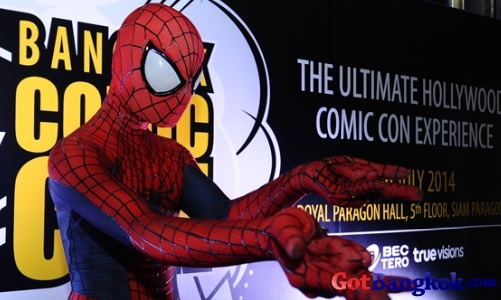 Organizer: Bec Tero, True Visions
Where: Royal Paragon Hall, Siam Paragon
When: July 4 – July 6, 11am – 8:30pm
Website Info: BangkokComicCon.com
This is the first Bangkok Comic Con ever! You will find great entertainment from Warner Bros. Pictures, 20th Century Fox, Universal, Paramount, Nickelodeon, Cartoon Network, HBO, Sundance Channel, AI Thailand, Rulakkuma, Maidreamin, Marvel Super Heroes Mania, and many more! Be sure to check out the cosplay competitions and send in your photos!
I'll be there taking pictures 🙂 If any questions or requests please let me know by contacting me here
Meet Thai Girls at ThaiFriendly.com