Sonic Bang 2013
August 10, 2013
Sonic Bang Bangkok 2013
30 artists, 6 stages, 1 day! The ultimate international music festival experience.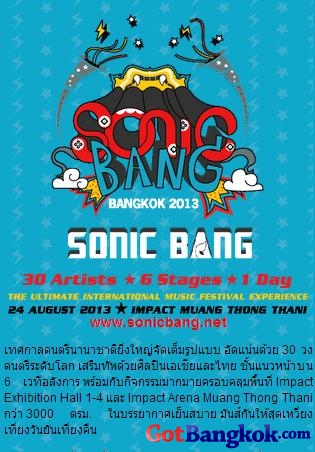 Organizer: Singha Corporation Presents SONIC BANG
Where: Impact Arena, Bangkok
When: August 24, 2013 from 10am til 12am midnight
Website Info: ThaiTicketMajor.com and SonicBang.net
Some artists performing at SonicBang 2013 are: Pitbull, Jason Mraz, Pet Shop Boys, Placebo, Owl City, Far East Movement, Buddha Bless, and many many more. Full list can see here.
I'll be there taking pictures 🙂 If any questions or requests please let me know by contacting me here
Meet Thai Girls at ThaiFriendly.com